There are two different bible study groups in which women may participate:
The first group meets on Wednesday mornings, in the church basement, from 10 am - 12 pm. They are currently using Twelve Extraordinary Women as a guide in their study.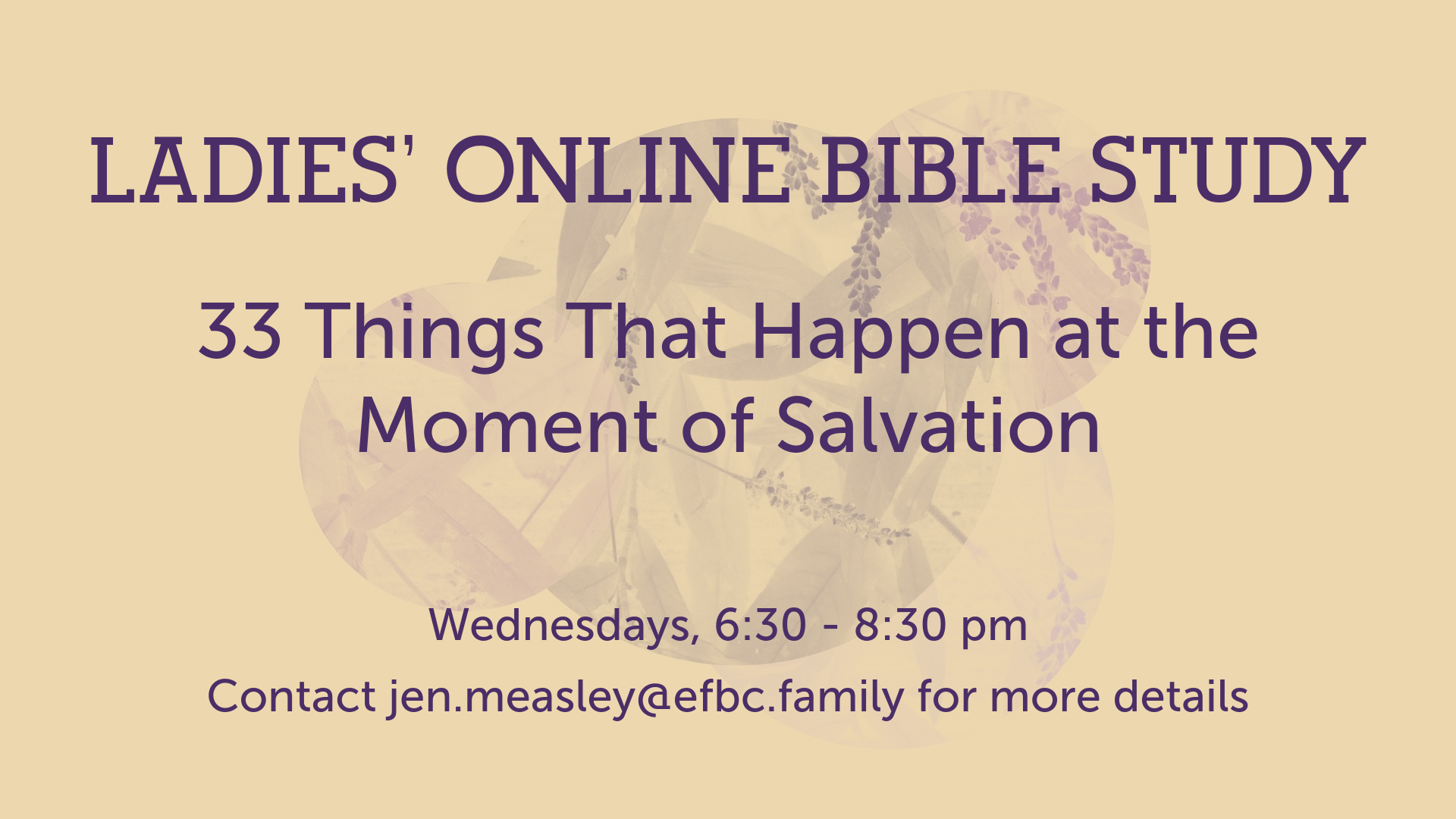 The second group meets online, Wednesday evenings from 6:30 - 8:30 PM, and is currently using 33 Things that Happen at the Moment of Salvation as a guide for their study.