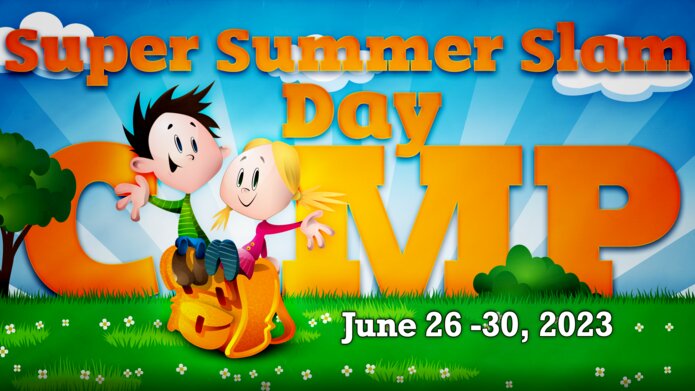 Super Summer Slam is a day camp for children who have completed 1st Grade (at least age 6) through having completed 6th Grade. Camp is from 9 am to 4 pm each day, with lots of fun activities. Friday evening is an ice cream social for the families of children who came to camp.
We look forward to another week of camp, June 26-30, 2023.
Applications will be available in 2023.