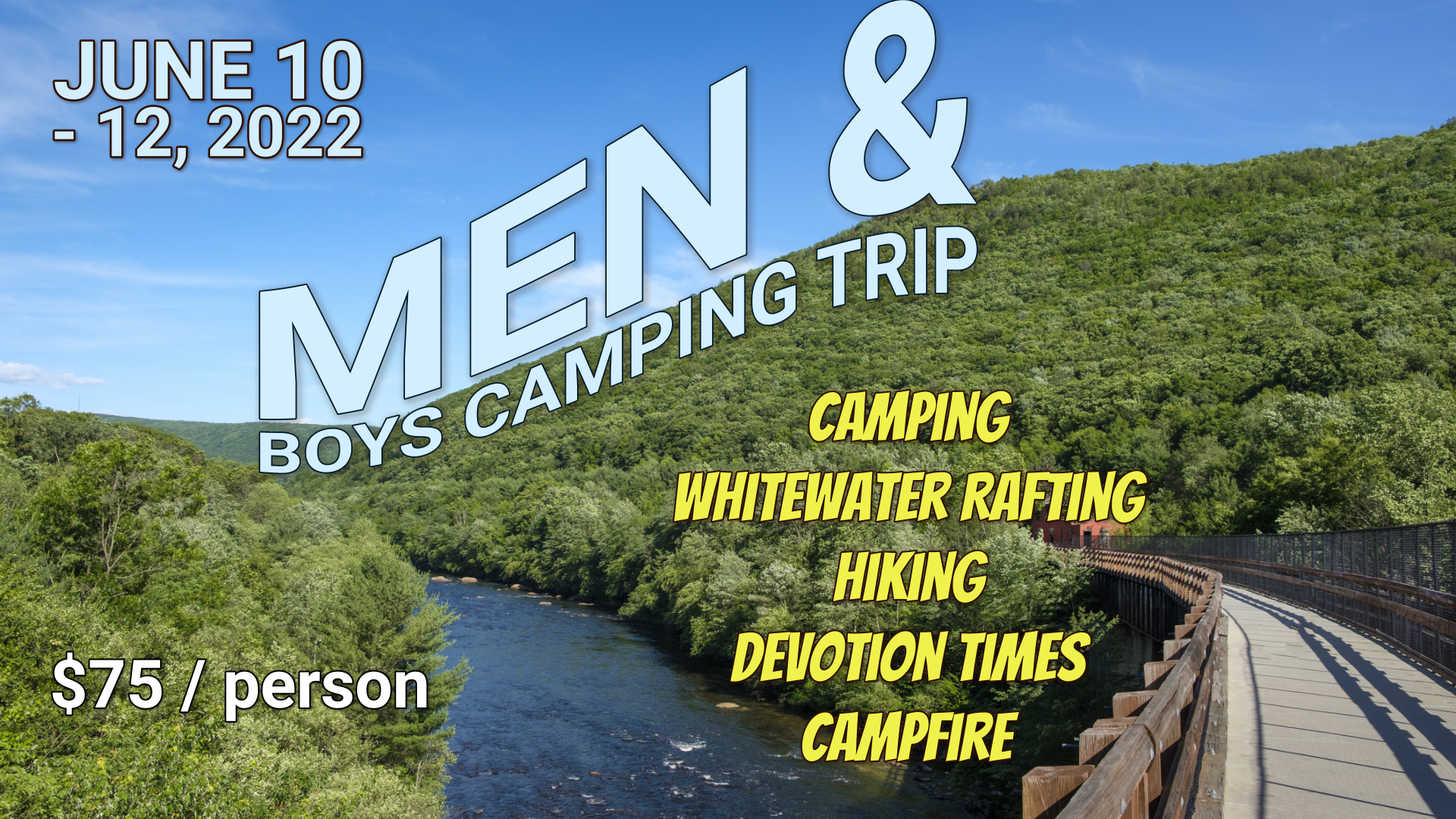 A weekend trip for men and boys to connect
to one another, and to our Lord;
spending time together in
His awesome Creation!
Boys 6 -18 must be accompanied by a Parent or Guardian
Camping at Hickory Run State Park
Whitewater Rafting on Saturday
Hike and Church-on-the-Trail Sunday
Individual / Father-son Devotion times,
and Campfire times
$75 / person
Friday Supper, Saturday Breakfast, and Sunday Breakfast included.
Please bring your own lunches, snacks,
and Saturday evening meal.
Register: efbc.link/camping