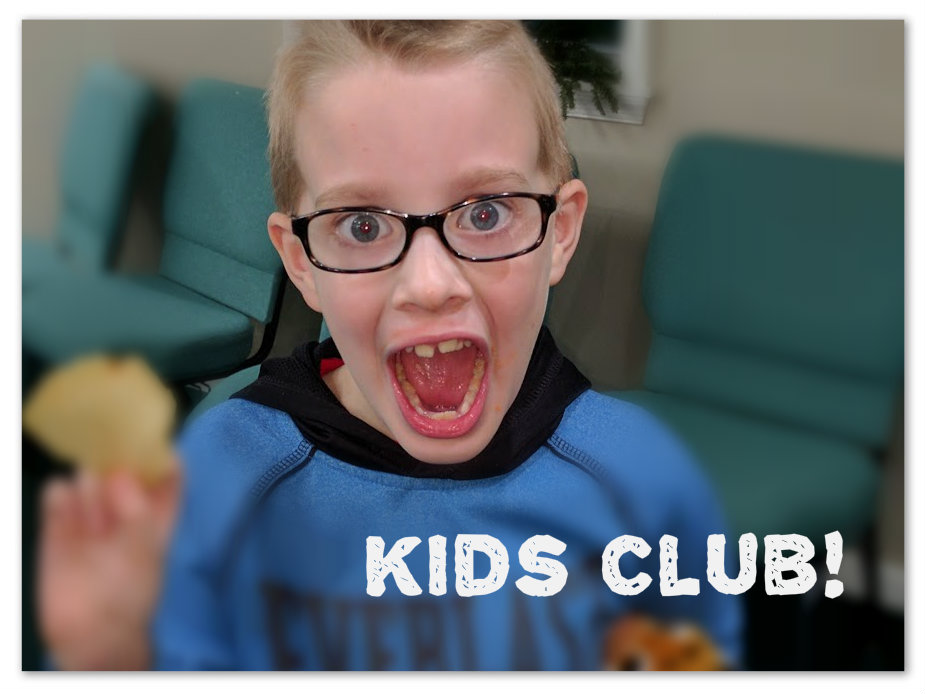 Kids Club!
Kids Club is our weekly program for children in grades 1-6. Each week kids have fun, build relationships, and grow in their relationship with the Lord through big group activities, songs, Mission Story, games, Bible Lesson, snack, and just hanging out!
Some weeks, we do special crafts or projects. Each October we have a fun night at Trunk or Treat, with hot dogs over the fires, s'mores, and of course, candy and games. In the Spring, we have our annual pinewood derby, a talent show, and a camping trip! Of course, there is sledding when we have snow, and other fun activities!
Tuesday evenings, 6 - 8 PM, September - May
Check the church calendar/events for specific times and dates.