THANK YOU!
We are so thankful for everyone who came out and enjoyed our Fall Fest and Trunk or Treat with us. God opened up the weather and we had a great time with everyone who came. The kids got candy, and everyone enjoyed special Fall treats, like the Potato Pancakes, Potato Lasagna, Scalloped Potatoes, Pierogis and French Fries!
We look forward to hosting this event again, Fall 2022!
See pictures from the 2021 Fall Fest below.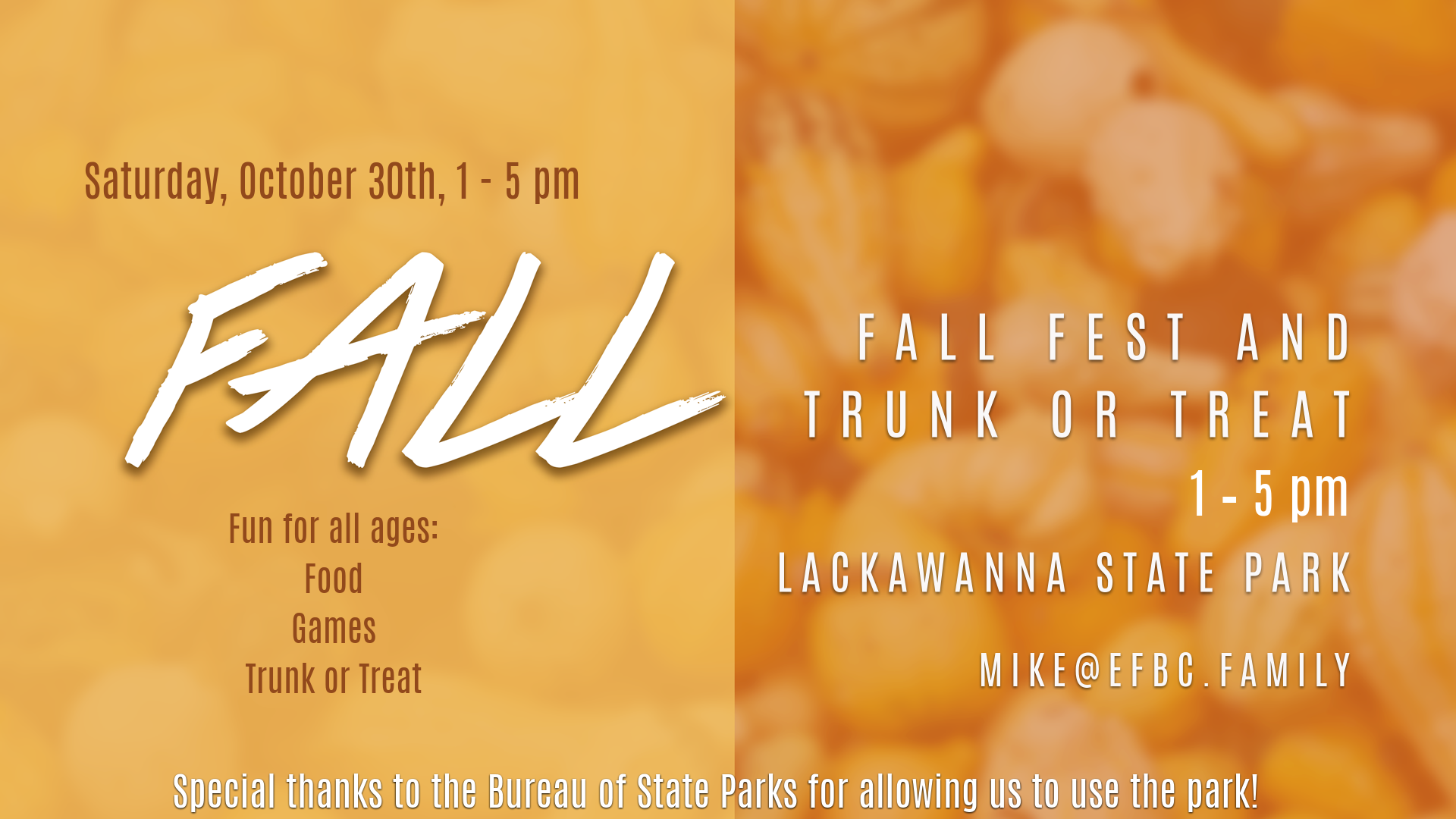 Fall Fest & Trunk or Treat, fun for everyone!!
Saturday, October 30th, from 1-5 PM, we will be hosting a Fall Fest & Trunk or Treat at the Lackawanna State Park.
Everyone is welcome to attend!
We will have seasonal foods (a variety of Potato dishes: Potato soup, French Fries, Scalloped Potatoes, Potato Lasagna, Pierogis and more), coffee, water, and of course...
There will be cars decorated for the kids to visit, play games and get candy!
We hope you will drop-in, Saturday, October 30th, between 1-5 PM.
Go to the Main Entrance for the Park, and proceed to the 3rd parking area.
We will place signs for you to follow from the Main Entrance to the Park.