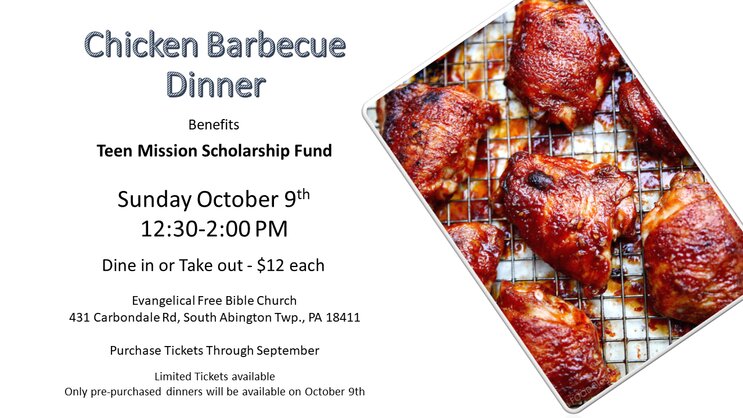 You may purchase Tickets through September, at Evangelical Free Bible Church (EFBC), or through EFBC members and youth.
Minimum Suggested Donation - $12 each
Only those with tickets purchased in advance will be able to get dinners on October 9th, 12:30-2:00 PM.
No Dinners will be sold on October 9th.